Our Products
When you want to create something special, the importance of material selection cannot be overstated. We are your reclaimed lumber source!
WHO WE ARE
Our Reclaimed Wood Products
The lumber that was used to build America is our stock in trade. From the dairy and produce barns our families built to the manufacturing plants our industries required to fuel a growing country, we are committed to preserving our heritage through the dismantling and repurposing of the lumber and timbers used in these structures. Nothing can replicate the beauty and history of this very special part of America, and we are proud to bring it to life again. Some things really are better with age!
"Atlantic Reclaimed Lumber is above the rest!"
Lonny P.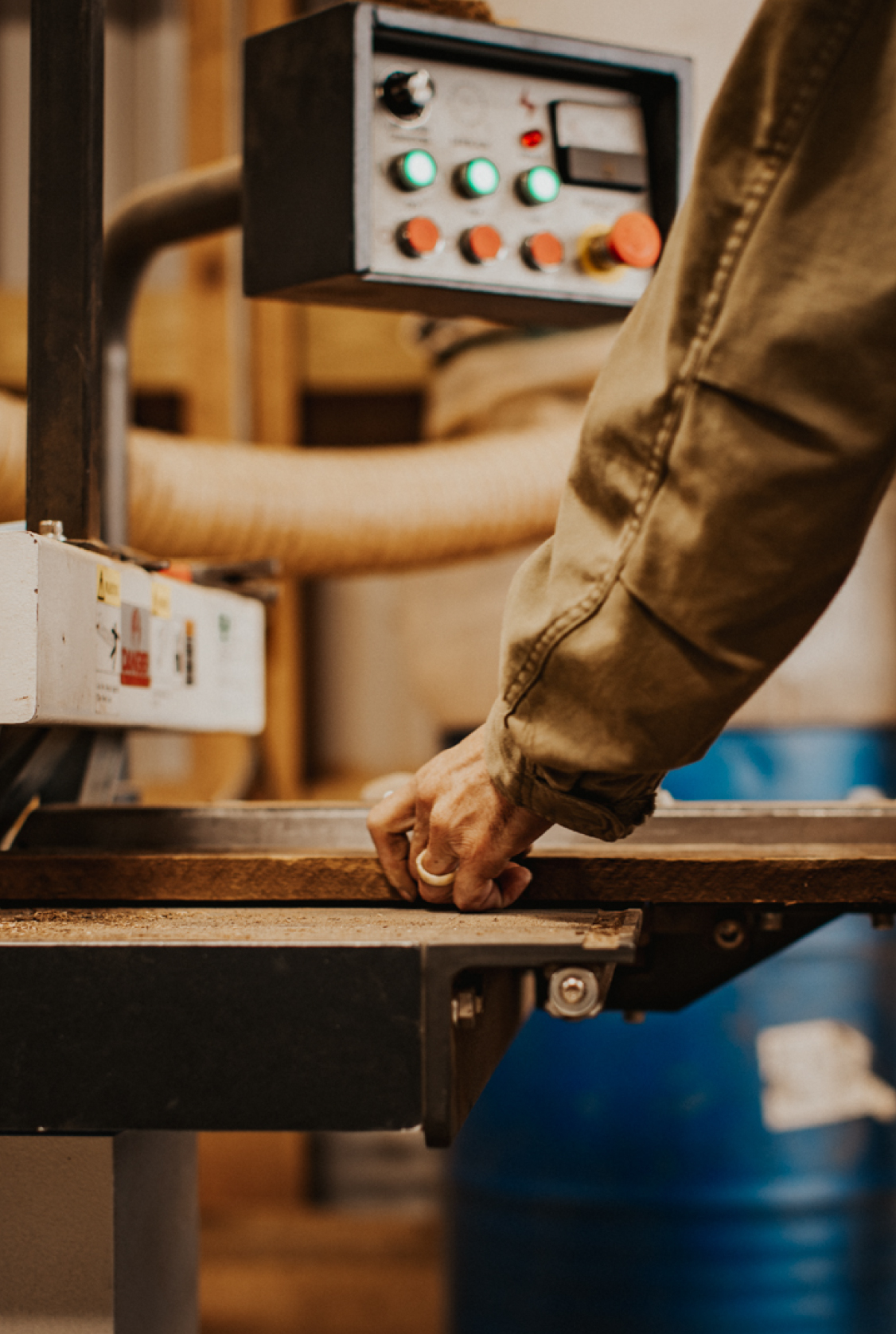 YOUR RECLAIMED LUMBER SOURCE
If you think you want reclaimed lumber but are not sure what questions to ask, then call or email us and we can help get the ball rolling. Should you desire samples, we are happy to supply those at no charge. Our samples and advice are always free, and your input is invaluable. Let's take the time to do it just the way you want it done! If you know what you need, just give us a call and we will furnish you with pricing and delivery options.
Chestnut, Oak, Hickory, Ash, Maple, Beech, White Pine, Mushroom Board, Hemlock, and Heart Pine
Four-Side Hand-Hewn, Rough Sawn, Sleeper Beams, Recovered White Oak, and Heart Pine
Flooring, Wall Cladding, Ceiling Decking, Exterior Siding, Stair Parts, and Furniture Parts
Our Detailed Lumber & Beam Product
Atlantic Reclaimed Lumber offers furniture parts, tabletops, and table legs. We also offer any of our products metal-detected, de-nailed, and kiln-dried. 
We have full in-house dry kilns and millwork shop offering trim and mouldings!
Offering nominal 4/4″ boards in, mixed hardwoods, mixed red and white oak, and  mixed white pine and hemlock
Offering 8/4″ joists in oak, pine/hemlock, and heart pine
Offering both hand-hewn, circle-sawn in mixed oak, or mixed hardwoods
Offering weathered gray barn boards, brown boards, faded red board, faded white board in mixed oak, mixed hardwood, or mixed softwood
Offering this in mixed oak with black paint which makes unique flooring.
Offering cypress and heart pine can re-saw to any desired thickness.
Offering in 2′ x 8/10/12′ sheets
Available in Tongue and Groove, Straight Line Ripped to Edges or Shiplap. You can choose from 100% original patina face, skip dressed face, or clean/smooth face
Offering this T&G, black relief, your option of end-matched or precision end trimmed. You can choose either 100% original patina face, skip dressed face, or clean/smooth face
A really versatile flooring option.  
~ for engineered flooring ~
Available in White Oak, Walnut, Cypress, and many more
Offering beams, boards, flooring, wall/ceiling cladding, stair parts
Offering treads, risers, and nosing to match all of our flooring
Freshly harvested and offering chocolate tones and unique textures
MON – THUR
7:30am – 4:30pm

Our News Letter
Stay up to date with everything going on at Atlantic Reclaimed Lumber!