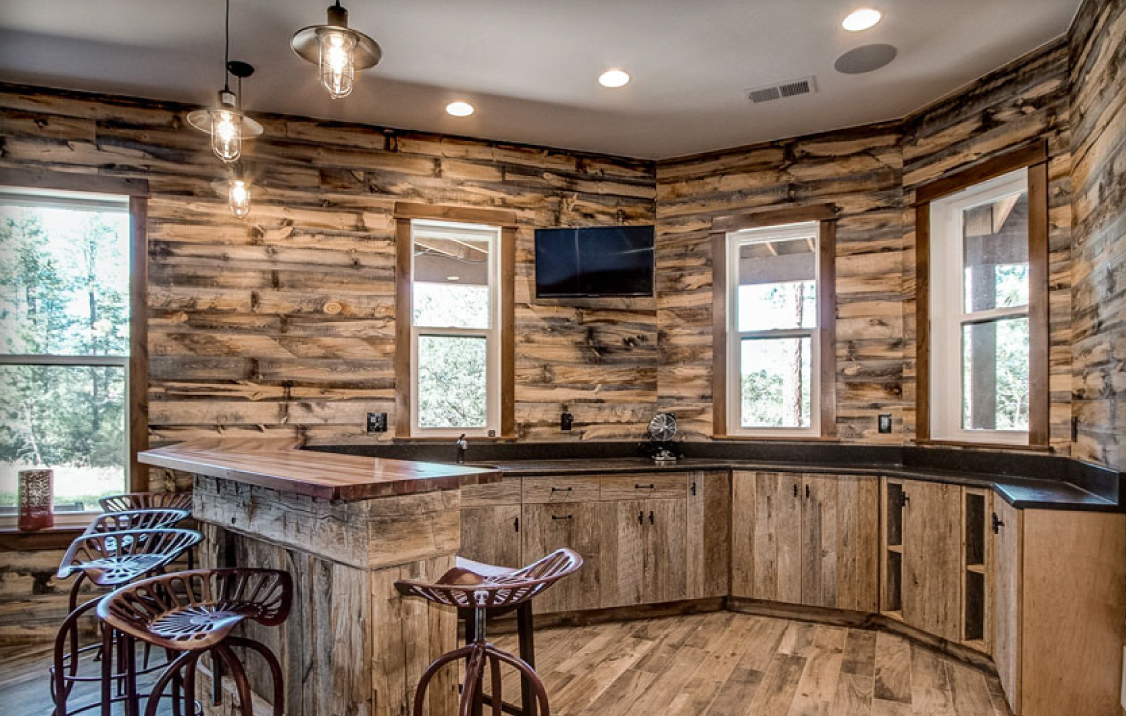 Rustic reclaimed wooden walls are a timeless form of decorating. We have been using interior wood in homes for hundreds of years. Unlike so many other trends, wood is here to stay, and here are just a few reasons why.
Reclaimed lumber walls can bridge the old and new. Weathered wooden plank designs can bring a warm cozy feel to a home or office space. It can even marry the two worlds of contemporary and traditional design together, while also being a connector of steel and stone surfaces.
Reclaimed lumber walls are a "green choice". In today's world, we have many ways to help with our environmental needs. But using reclaimed wood in our homes and offices is one of the simplest ways to protect new trees and resources. Obviously, reclaimed wood has already been harvested and processed long ago. So what could be more environmentally friendly, right?
Reclaimed lumber walls are historical art. There are no two planks alike. Each plank is filled with history such as nail holes and other unique markings. When you create a wooden accent wall, you create art. No wall will ever be just like yours.
Reclaimed lumber walls are your own personal expression. Choosing to use reclaimed wood on your walls is a personal preference. It's a reflection of you. It's a wall for you to look at and feel good about. That is the most important thing to keep in mind. It's your home or work space so make it YOU.
So you may want to design a reclaimed lumber wall in your home or office, but not sure where to begin. We would love to help, contact us today. One of our dedicated and knowledgeable team members will be happy to assist you. 423.474.4000